Media
Very good article in Machinery Lubrication written by Jeremy Wright on "Understanding Engine Oil Bypass Filtration".
See what the March 2001 Owner Operator Magazine "The Answer Column" by Shell Lubricants on page 11 has to say about the advantage of oil bypass filters.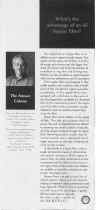 Read the following article about the FS-2500 featured in Aggregates Manager, November 2000.
As Seen On: